Nurses are the backbone of the healthcare industry. With people living longer than ever before, the demand for skilled nursing professionals continues to grow. Thousands of students each year choose to earn an associate degree in nursing (ADN) and pursue a nursing career. Online associate degree in nursing programs are ideal for many individuals because they are flexible and allow students to balance coursework with their busy lives.
Whether you are a young adult entering the job market for the first time or a working professional ready for a career change, nursing may be a good field to consider. The Bureau of Labor Statistics projects 15% job growth for registered nurses from 2016 to 2026, which is much higher than the national average for all occupations. However, competition for jobs is also growing; candidates with an ADN or a bachelor of science in nursing (BSN) have an edge over individuals without a college degree.
The Bureau of Labor Statistics projects 15% job growth for registered nurses from 2016 to 2026, which is much higher than the national average for all occupations. - BLS
An online associate degree in nursing provides students with practical experience, preparing them for entry-level positions in a variety of healthcare settings. Programs typically take two years to complete, although part-time students take longer. All degree candidates must pass the National Council Licensure Exam (NCLEX-RN) to practice as a registered nurse. ADN-credentialed nurses who want to increase their job prospects and earning potential can enroll in a BSN program to earn their bachelor's degree in 18-24 months.
Many colleges and universities offer ADN online programs. In these programs, students can work on assignments and complete degree requirements at their own pace. Distance learners also save time and money by not commuting to campus; however, they must still travel to healthcare facilities to complete supervised clinical rotations. Before making a final decision about where to go to school, prospective students should verify that their chosen online associate nursing program is regionally or programmatically accredited.
Questions to Ask Before Applying to an Online ADN Program
As with any degree program, students pursuing an online associate degree in nursing should research program offerings before applying. Nursing is a challenging but rewarding career, and earning an associate degree in nursing online requires discipline and commitment. There are many programs to choose from; finding the best one for you can seem daunting! A good first step is to ask yourself the questions below.
Is an Online ADN the Right Choice for Me?
Students pursuing an online associate degree in nursing receive a strong foundation in medical knowledge and nursing-related technical skills. Online learning is popular among working professionals because it allows them to schedule classwork around job and family commitments. The best distance learners are self-disciplined and can work independently.
Studying at home instead of commuting to a traditional campus is one of the advantages of distance learning, but online programs also require practical training in labs or clinics. Students should make sure they can travel to an approved healthcare facility for on-site training so they can log the required clinical hours.
An online associate degree in nursing program trains students to carry out essential day-to-day patient care duties. Students learn to log patient symptoms, take vital signs, teach patients how to manage their illnesses, inform doctors about patient conditions, and provide emotional support to patients and their families. An online associate degree in nursing is a good springboard for a long career in the profession. Healthcare employers prefer candidates with ADNs and degree-holding individuals are also paid more than those without degrees.
Once a student has completed their ADN and earned some on-the-job experience, they may decide to pursue further education. Advanced degrees open the door to more job opportunities, nursing specializations, management-level positions, and higher salaries.
Are There Prerequisites for Online ADN Programs?
Prerequisites are the foundational courses students take before beginning their nursing curricula and they vary from school to school. It is common for an online associate degree in nursing program to require four years of high school coursework in English, two years of math, and a year each of biology and chemistry with accompanying lab components.
Once enrolled, nursing students usually take college-level English composition, college algebra, and introductory courses in sociology, psychology, microbiology, and medical terminology. Some programs may also have prerequisites in pharmacology, anatomy and physiology, and nutrition. Transfer students may need background classes in math, a lab science such as chemistry or physiology, and a social sciences course like psychology or sociology.
When evaluating potential online programs for your associate degree in nursing, it is prudent to check with individual institutions to verify enrollment requirements and prerequisites.
What Will I Learn in an Online ADN Program?
Typically, online associate nursing degree programs include courses that develop communication and patient assessment skills, helping students understand human anatomy and disease management and teaching them how to create patient care plans. Before students begin clinical rotations, they learn about the body works and how medications work. Learners also master proper medical terminology for describing patient conditions.
While curricula vary by school, online programs blend medical, technical, and clinical learning to prepare students for successful careers. Students can expect to take courses like those listed below in most accredited online associate nursing programs.
Anatomy and Physiology
This course covers the cells, tissues, organs, and systems in a healthy human body. It also discusses how these components work together to maintain homeostasis, which is the stable internal environment needed for cells to function correctly.
Skills Gained: Students learn how the body works and the impact of diseases on the body's systems. They also learn to use accurate medical terminology to describe conditions.
Pharmacology
Students study some of the more commonly used medications, including how they affect the body and treat diseases. Topics include drug actions and interactions, how the body processes drugs, and drug classifications.
Skills Gained: Students learn how the body absorbs pharmaceuticals and why it's important to administer these drugs properly. They also learn how to educate patients about their medications.
Nutrition
This course focuses on the basics of healthy nutrition and its effect on the mental and physical well-being of a patient. It examines the relationship between diet and physical activity, nutrition's impact on illnesses and diseases, diet modifications, and weight management.
Skills Gained: Students can alert patients to potentially dangerous food-drug interactions and recommend healthy nutritional choices to help them manage chronic diseases and maintain a healthy weight.
Are There Clinicals in an Online ADN Program?
Supervised clinical hours are part of all accredited online associate nursing programs and they are required before taking the NCLEX-RN licensing exam. Clinical hours allow nursing students to apply textbook learning in practical situations. Each state requires clinical rotations, but most state nursing boards do not specify how many hours students must complete. Instead, this number is set by each program.
Clinical rotations may happen in clinics, hospitals, nursing homes, and/or rehabilitation facilities. First year rotations give students a solid foundation in basic skills like assessing patients, taking blood pressure, and providing proper hygiene. Second year students master more advanced skills, including starting an IV, drawing blood, and giving injections. Schools typically organize clinical rotations for distance learners, but ask for a list of rotation locations to make sure they're available in a place you can access.
How Do I Choose an Online ADN Program?
There are many factors to consider before choosing an online associate degree in nursing program. However, the primary factor for most students is cost. Tuition is the largest expense, but students also need to budget for fees, books, uniforms, nursing equipment, physicals, and a criminal background check. Distance learners can avoid the room and board fees associated with living on campus and the transportation expenses incurred by commuter students, but they still need to budget for transportation to clinical rotations.
Fortunately, many resources are available to help reduce college costs. Online nursing students can apply for financial aid by completing the Free Application for Federal Student Aid (FAFSA) form to find out if they qualify for federal loans or grants. There are also scholarships, which students can find and apply for through our scholarship database.
Students can complete most online associate nursing degree programs in 2-3 years, depending on whether they are full-time or part-time students. Many programs offer asynchronous classes, allowing distance learners to access course materials, complete assignments, and take exams at their convenience. However, this may not be the case for clinical rotations. Before committing to an online nursing program, find out how your school manages clinical rotations, how scheduling works, and whether the healthcare facilities are within reasonable commuting distance.
Nurse Specializations After Earning an Online ADN
There are many career options for graduates who earn an online associate degree in nursing, pass the NCLEX-RN exam, and obtain practical experience. In nursing school, you may also find a specific area of nursing that you want to pursue as a career. Below are a few specializations available to registered nurses (RNs) with an ADN degree. Earning a specialty certification is also an option; it can set you apart from your colleagues and lead to higher pay.
Obstetrics
Labor and delivery nurses care for moms-to-be before, during, and after childbirth. They monitor vital signs for the mother and baby, time contractions, administer medications, and assist with complications. To earn an inpatient obstetric nursing certification, RNs need two years of experience and at least 2,000 specialized clinic hours.
Cardiology
Cardiac care nurses treat heart patients of all ages in hospital coronary care units or at cardiac rehabilitation centers. They conduct patient health assessments, monitor cardiac equipment, and care for patients following heart procedures and surgery. RNs need at least two years of experience, 2,000 hours of clinical experience, and must pass an exam if they want to earn a cardiac care nursing certification.
Transport Nursing
When patients need to be airlifted to a hospital emergency room, a flight/transport nurse provides lifesaving care en route. An RN who wants to be a certified flight registered nurse needs 3-5 years of critical care experience and may need emergency medical technician certification before taking the exam.
Rehabilitation
Rehabilitation nurses work with patients living with physical disabilities or chronic illnesses, helping them adapt to their limitations and develop new daily routines. RNs can gain experience through an internship or entry-level position in a rehab facility. After two years on the job, they can sit for the certified rehabilitation registered nurse exam.
Radiology
Radiology nurses take care of patients undergoing CT scans, ultrasounds, MRIs, or radiation treatments for cancer. RNs who log 2,000 hours in radiology and earn 30 continuing education hours can take the exam to become a certified radiology nurse.
Finding Accredited Online Nursing Programs
Nursing program accreditation ensures students receive a quality education that meets the industry and healthcare community's high standards. The accreditation process is equally rigorous for on-campus and online programs.
Nursing programs can be regionally or programmatically accredited. Two organizations award national nursing program accreditation: the Accreditation Commission for Education in Nursing (ACEN) and the Commission on Collegiate Nursing Education (CCNE). The ACEN awards accreditation to all nursing education programs, including doctoral, master's, bachelor's, and online associate degrees in nursing, while the CCNE only accredits programs that offer doctoral, master's, and bachelor's degrees.
When evaluating nursing schools, students should ensure that both the schools and their ADN online programs are accredited. Attending an accredited school has many advantages; it enables students to qualify for federal financial aid, allows them to transfer credits to another accredited school to continue their educations, and gives them an edge in the job market.
How Do I Enroll in an Online ADN Program?
Most associate in nursing online programs require high school graduates to have a minimum 2.0 GPA with four years of English, two years of math, and one year each of biology and chemistry. In addition to submitting an application and official transcripts, prospective students may need to pass an entrance or placement exam. Schools often use the Test of Essential Academic Skills (TEAS), the Wonderlic Test, or the HESI Admission Assessment to gauge an individual's learning and problem-solving abilities.
Accredited associate degree in nursing online programs require students to complete clinical hours. Before enrolling, make sure a school offers clinical rotations at facilities within a reasonable commuting distance from your home.
Becoming a Licensed RN
Once you've graduated from an accredited online ADN program, you'll need to pass the NCLEX-RN. However, since RN licensure varies by state, prospective students should research requirements with their state licensing boards. Some RNs may also need to pass a background check. While license renewal requirements and fees differ by state, most RNs must renew their licenses every two years. They may also need to fulfill continuing education and practice requirements.
RNs in some states can apply for a nurse licensure compact (NLC), which is one multistate license that enables nurses to practice in any participating state. They can also practice remotely using telenurse services without having to get additional licenses, and they can cross state borders to deliver nursing care in the event of a disaster without having to wait for a state of emergency declaration. The NLC also expands healthcare services to rural communities.
RNs who want to work in specialized areas such as pediatrics, ambulatory care, or gerontology can do so by earning additional certifications or licenses.
Interview With an Expert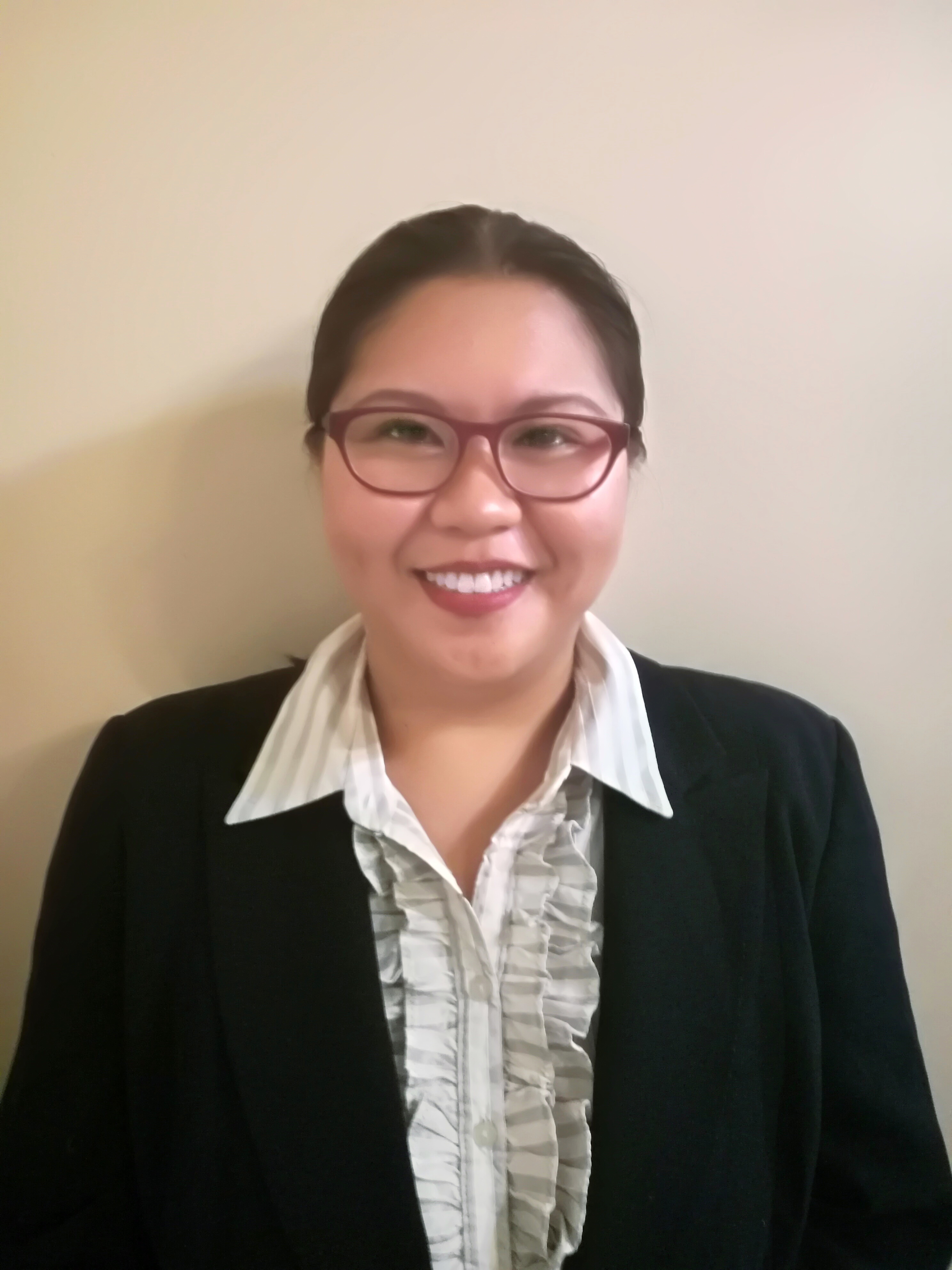 Sheila Rae received her associate degree in nursing and currently works at a nursing home in Walnut Creek, California. She is pursuing a path toward becoming an RN and planning to take the NCLEX-RN soon. Sheila is a junior writer at
MedAlertHelp.org
. In her free time, she likes to travel and taste the many gastronomic delights the world has to offer.
Why did you choose to pursue an associate degree in nursing? Was this a field that always interested you?
I have always been interested in pursuing a career in nursing. However, my initial goal was to obtain a BSN degree. Unfortunately, I had to rearrange my plans because of life circumstances and the limitations in my finances.
What would you say are some of the most crucial skills you gained in your program? How do those skills apply directly to your day-to-day work?
In my opinion, the most crucial skills I learned in my program were the basics: bedside manner, safe patient handling, emergency care, and patient hygiene and personal care. Since I work in a nursing home, these skills are vital to my day-to-day work.
What are some of the most rewarding aspects of a career in nursing?
For me, one of the most rewarding aspects of my career is when I see my patients well and happy. I love the feeling of fulfillment I get when an ailing patient is endorsed to me and I am able to nurse him/her back to health.
What are some of the greatest challenges you face in nursing?
Working as a nurse in a nursing home is not easy. While one of the things that is taught to us in school is how important it is to not get attached to our patients or let our emotions get the best of us, it's unavoidable when you're already in a real-life setting.
What advice would you give to students considering earning an associate degree in nursing?
Some advice I would give students considering pursuing a career as an ADN is to prepare themselves mentally, physically, and emotionally. While it isn't a four-year course, it is by no means an easy route to a career in nursing. You need to devote your time to studying hard and learning all you can in the two-year program.
What Can I Do With an Online ADN Degree?
With the growing demand for skilled healthcare professionals, most graduates with an ADN who become RNs are able to secure entry-level jobs. However, competition is increasing and employers are beginning to favor job seekers with BSN degrees. Industry professionals strongly encourage ADN graduates to include an RN-to-BSN program in their career plans.
Earning an ADN is often the first chapter in a long, fulfilling nursing career. It provides valuable work experience and opens the door to specializations and higher salaries. The table below lists a few careers that graduates pursue after earning an online associate nursing degree.
Hospital Staff Nurse
Staff nurses work standard shifts in hospital emergency rooms, labor and delivery, or on general patient floors. They assess patient health problems and needs, develop and implement nursing care plans, and maintain medical records. They also educate patients on healthy living habits and disease prevention.
Average Salary: $67,000
Pediatric Nurse
Pediatric nurses provide expert care to children, including newborns and teenagers. They may work in doctor's offices, hospitals, clinics, or surgical centers. They conduct patient assessments, administer medication, and work with families to create care plans for sick or injured youngsters.
Average Salary: $60,500
Home Healthcare Nurse
Home health nurses provide care for homebound elderly or chronically ill patients, assisting them with daily activities, providing physical therapy, and administering medications. Shifts vary for home nurses and can include overnight or weekend care.
Average Salary: $61,000
Hospice Nurse
Hospice nurses work as part of a healthcare team to coordinate and carry out a care plan for terminally ill patients. They ensure patients are as comfortable and pain-free as possible and provide emotional support for family members.
Average Salary: $64,000
Office Nurse
Physician's office nurses work standard shifts supporting doctors in private practice. They provide routine care to patients, including taking vital signs and patient histories, conducting initial exams, administering medications and vaccinations, and consulting physicians to determine the patient's best course of treatment.
Average Salary: $51,000
Post-ADN Study
Modern medicine evolves rapidly and it is essential that nurses keep pace. Many do this by furthering their education through one of the following paths.
Bachelor's in Nursing (BSN): Nurses with a BSN have better job prospects, can pursue nursing specialties, and qualify for positions in nursing management. A BSN program typically takes four years, but RNs with an ADN may be able to finish in half the time.
RN to BSN Programs: OOnline RN-to-BSN bridge programs give practicing nurses the flexibility to complete coursework while working full time. Most programs take about two years to complete and require clinical rotations.
Master's in Nursing (MSN): MSN programs prepare practicing nurses for specialized roles such as nurse practitioners, nurse anesthetists, or nurse midwives. An MSN takes about two years to complete.
Doctor of Nursing Practice (DNP): DNP programs emphasize research and scholarly work and prepare nursing executives for leadership roles in clinical practice.
Ask your employer if they offer a tuition assistance program to cover some or all of a program's costs. Before enrolling in any nursing program, make sure it is accredited and meets licensing requirements in your state.
Database of Online ADN Programs
If you notice any errors in the database below or are a college or university that is not represented here, please contact us. We will get on it immediately!
School
Degree Levels
State
Institution Type